Set of wax printed cotton bias binding including 2 meters per color.

That is 10 meters in all
High quality 100% cotton
Width 0,70 inch folded – then 1,38 inch open (18 mm folded – then 35 mm open)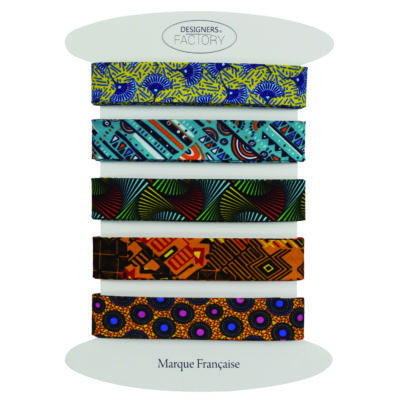 Discover our collections of lots of bias
To put as you wish on the edge of your fabric, to ennoble your creations, fashion, decoration…
Sold in sets of 5 colors measuring 2 meters each.
100% cotton, Oeko tex certified.
« The professional space » You have a company, create your account in a few clicks and benefit from our professional rates !
Who are we? Find our story and join us on social networks: