100% cotton poplin fabric – Available in over 20 colors – Sold by piece – Cotton poplin fabric
The star product of designers-factory, cotton poplin is available in new colors on a regular basis!
Perfect for beginners, this fabric is easy to cut, sew and work with.
You can heat iron it, iron it, quilt it, pleat it, gather it, this fabric allows you to make all sorts of creations for the little ones and the not so little ones 😉
Sold by piece of [39″ x 55″] or [118″ x 55″] / (1m x 1m40 or 3m x 1m40)

Weight shirt (120 gr/m2). Ideal for your sewing work, clothing or accessories. The width of the fabric is 1m40 (55″)
Cotton poplin has a tight weave, so it is a fairly strong fabric, more comfortable and has more hold than a classic canvas.
It is ideal for blouses, dresses, skirts, etc.
Cotton poplin is also great for sewing bags, pouches, tote bags, and all kinds of decorations!
It is very easy to copy a commercial pattern, or to easily create a pattern.
Because of its natural fiber composition, cotton is breathable, hypoallergenic and suitable for fragile, sensitive or reactive skin, especially baby skin.
Thus, almost all warp and weft patterns for babies/children are recommended with this cotton fabric.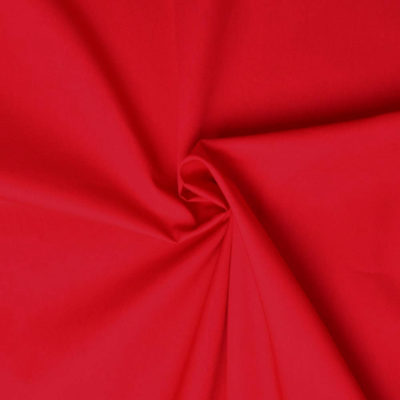 ATTENTION: All fabrics are sold by piece: Example: if you choose 2 pieces of poplin color [ royal blue ] dimension: [ 39″ x 55″ ] (1m x 1m40), you will receive 2 separate pieces of [ 39″ x 55″ ] (1m x 1m40) each ..
Find all our poplin colors here
« The professional space » You have a company, create your account in a few clicks and benefit from our professional rates !
Who are we? Find our story and join us on social networks: